MP3: Minimatica vol.145 mixed by DJ Cole a.k.a. Hyricz (21.02.2010)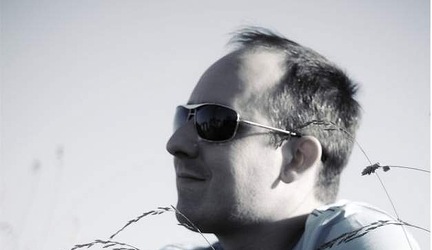 1. Insect Elektrika - Virgin Leaf : minimal and melodies music (00:00)
2. Marc Miroir - Polyplot (Original Mix) : paso music (08:04)
3. D'Julz - On The Road : circus company (13:52)
4. Animal Trainer - Jungle Fever : hive audio (19:09)
5. Sensoreal - White Widow : sologroove (25:20)
6. Lewie Day - Reflections (Mic Newman Remix) : hertzlich (30:15)
7. Marco Zenker - Think Twice : harry klein (36:26)
8. Dole & Kom - Blackout : bondage music (42:15)
9. Timos - Smile : sonido (49:05)
10. Slok - House : electronic petz (54:40)
11. Francesco Rossi - Princesa (Eivissa Main Dub) : d:vision (61:38)
12. Matthias Meyer - Tout Va Bien (Kollektiv Turmstrasse Remix) : liebe detail (69:44)
13. En-Tropic - Zero Loss Circuit : underground (75:51)
14. Andrea Crestani - Somelights : youngodds (81:01)
15. Aga - Next Possible : dioxide (87:15)
16. Delhi Nachos - Harlem Apache (Original Mix) : greenpark (93:57)
17. Andre Lodemann - Still Dreaming (Original Mix) : freerange (100:24)
18. Marc DePulse - Vanilla (Original Mix) : tanzbar musik (106:22)
19. Mastra - Solina Soul (Medu Remix) : tip tap (111:28)
20. Lula Circus - White B : herz ist trumpf (117:28)
Next MINIMATICA @ Digitally Imported (24.02.2010)
Prichádza nový dvojhodinový diel rádio show Minimatica, v ktorom vám ponúkam na vypočutie 22 noviniek zo sveta aktuálnej elektronickej scény. Predstavím vám ponuku toho, čo sa objavilo v posledných dňoch, medzi ktorými sú novinky od projektu Shetland s minimalistickým trackom Moderation Is Fatal na španielskej značke Apnea, bravúrna deep-housová kooperácia dvoch švajčiarskych producentov Walter Ercolino & David Durango v podobe ich tracku Repeal na vydavateľstve Moonpool rec.
Po určitej dobe máme tu dámske zastúpenie. Konkrétne sa jedná o majiteľku berlínskeho labelu Mobilee - Anju Schneider. Tejto šikovnej producentke vyšla na jej labely novinka iThought a vy si ju budete môcť vypočuť už v dnešnom vydaní.
Príjemne naladená tanečná záležitosť vyšla aj zo štúdia producenta menom Alex Sosa, od ktorého som pre vás nachystal skladbu On Air (Circuit rec.). Zábavne znejúca skladba One Nation od nemeckého live projektu Wareika prinesie kúsok leta už v tomto chladnom období. Vyšlo na Tartelet rec.
Úspech 3 vydavateľstiev, ktoré zastrešuje známy Steve Bug, sa premietol aj v dnešnej epizóde Minimaticy. Konkrétne v druhej polovici relácie si dáme v nasledujúcej postupností 3 tanečné novinky a to od amerického producenta Maetrik s jeho skladbou Relax na Audiomatique  rec., nemeckého veterána Russa Gabriela s trackom Prey Tell na Poker Flat rec. a brita menom Burnski, od ktorého odznie tech-housová skladba  Me and You na labely Dessous rec.
V Minimatice si vždy nájde svoje miesto aj kvalitná domáca produkcia. Dnes to budú starí známi Damolh33 s novinkou Sepuel na Paria rec. a známy DJ a producent z Považia, ktorého poznáte pod pseudonymom Southboy, od ktorého si dáme peknú jemnú vecičku pod názvom Nearer From You.
V závere relácie si dáme nový výtlačok kanadského labelu Wagon Repair od producenta, ktorý si vraví Mr. C. Skladba Full Moon uzavrie dnešnú časť relácie Minimatica.
Najnovšiu epizódu relácie Minimatica si budete môcť vypočuť už v stredu      24. februára na vlnách minimalového kanálu rádia Digitally Imported  (www.di.fm/minimal ). Začiatok je 18:00 nášho času.
Prajem všetkým príjemné počúvanie!
MINIMATICA radio show every Wednesday @ Digitally Imported (www.di.fm/minimal) : 18:00 – 20:00 (CET)
Audio stream Digitally Imported:
http://66.135.35.144:8000
http://160.79.128.61:7244
Radioshow Minimatica pre vás každý týždeň pripravuje DJ Cole a.k.a. Hyricz
Viac info:
www.myspace.com/hyriczcole
www.facebook.com/hyriczcole
www.spiral.sk
www.dj.drom.sk/cole
Chcete linkovať túto MP3 ?
Stačí ak kliknete do priestoru s odkazom nižšie, text sa automaticky označí a klasicky ho skopírujete pomocou CTRL+C, vložíte zase pomocou CTRL+V.
Štatistika sťahovania tejto MP3 (110x)
Ďalšie MP3 od DJ Cole aka Hyricz
Ukážka
Názov
Hudobný štýl
Štatistika

Minimatica vol.280 mixed by DJ Cole …
Tech-H.,House
83 MB
464x

Minimatica vol.279 mixed by DJ Cole …
Tech-H.,House
82 MB
154x

Minimatica vol.278 mixed by DJ Cole …
Tech-H.,House
85 MB
135x

DJ Cole - Back To The Oldschool vol.…
Trance
423 MB
261x

Minimatica vol.277 mixed by DJ Cole …
Tech-H.,House
82 MB
241x

Minimatica vol.276 mixed by DJ Cole …
Tech-H.,House
86 MB
109x

Minimatica vol.275 mixed by DJ Cole …
Tech-H.,House
87 MB
86x

Minimatica vol.274 mixed by DJ Cole …
Tech-H.,House
83 MB
119x

Minimatica vol.273 mixed by DJ Cole …
Tech-H.,House
86 MB
117x

Minimatica vol.272 mixed by DJ Cole …
Tech-H.,House
85 MB
165x

Minimatica vol.271 mixed by DJ Cole …
Tech-H.,House
84 MB
158x

Minimatica vol.270 mixed by DJ Cole …
Tech-H.,House
84 MB
105x

Minimatica vol.269 mixed by DJ Cole …
Tech-H.,House
85 MB
88x

Minimatica vol.268 mixed by DJ Cole …
Tech-H.,House
84 MB
84x

Minimatica vol.267 mixed by DJ Cole …
Tech-H.,House
85 MB
75x

Minimatica vol.266 mixed by DJ Cole …
Tech-H.,House
83 MB
64x

Minimatica vol.265 mixed by DJ Cole …
Tech-H.,House
86 MB
63x

Minimatica vol.264 mixed by DJ Cole …
Tech-H.,House
86 MB
67x

Minimatica vol.263 mixed by DJ Cole …
Tech-H.,House
84 MB
75x

Minimatica vol.262 mixed by DJ Cole …
Tech-H.,House
83 MB
66x

Minimatica vol.261 mixed by DJ Cole …
Tech-H.,House
86 MB
64x

Minimatica vol.260 mixed by DJ Cole …
Tech-H.,House
85 MB
71x

Minimatica vol.259 mixed by DJ Cole …
Tech-H.,House
84 MB
60x

Minimatica vol.258 mixed by DJ Cole …
Tech-H.,House
84 MB
65x

Minimatica vol.257 mixed by DJ Cole …
Tech-H.,House
86 MB
171x

Minimatica vol.256 mixed by DJ Cole …
Tech-H.,House
85 MB
62x

Minimatica vol.255 mixed by DJ Cole …
Tech-H.,House
84 MB
56x

Minimatica vol.254 mixed by DJ Cole …
Tech-H.,House
85 MB
58x

Minimatica vol.253 mixed by DJ Cole …
Tech-H.,House
85 MB
65x

Minimatica vol.252 mixed by DJ Cole …
Tech-H.,House
86 MB
56x

Minimatica vol.251 mixed by DJ Cole …
Tech-H.,House
86 MB
90x

Minimatica vol.250 mixed by DJ Cole …
Tech-H.,House
83 MB
260x

Minimatica vol.249 mixed by DJ Cole …
Tech-H.,House
86 MB
98x

Minimatica vol.248 mixed by DJ Cole …
Tech-H.,House
82 MB
91x

DJ Cole - Back To The Oldschool vol.…
Trance
500 MB
234x

Minimatica vol.247 mixed by DJ Cole …
Tech-H.,House
86 MB
69x

Minimatica vol.246 mixed by DJ Cole …
Tech-H.,House
86 MB
71x

Minimatica vol.245 mixed by DJ Cole …
Tech-H.,House
85 MB
73x

Dj Cole a.k.a. Hyricz @ Empire Club …
Tech-H.,House
350 MB
121x

Minimatica vol.244 mixed by DJ Cole …
Tech-H.,House
86 MB
96x

Minimatica vol.243 mixed by DJ Cole …
Tech-H.,House
86 MB
80x

Minimatica vol.242 mixed by DJ Cole …
Tech-H.,House
86 MB
79x

Minimatica vol.241 mixed by DJ Cole …
Tech-H.,House
86 MB
65x

Minimatica vol.240 mixed by DJ Cole …
Tech-H.,House
85 MB
66x

Minimatica vol.239 mixed by DJ Cole …
Tech-H.,House
85 MB
90x

Minimatica vol.238 mixed by DJ Cole …
Tech-H.,House
86 MB
70x

Minimatica vol.237 mixed by DJ Cole …
Tech-H.,House
82 MB
92x

Minimatica vol.236 mixed by DJ Cole …
Tech-H.,House
84 MB
62x

Minimatica vol.235 mixed by DJ Cole …
Tech-H.,House
85 MB
84x

Dj Cole a.k.a. Hyricz @ Twister (22…
Tech-H.,House
164 MB
84x

Minimatica vol.234 mixed by DJ Cole …
Tech-H.,House
82 MB
103x

Minimatica vol.233 mixed by DJ Cole …
Tech-H.,House
86 MB
94x

Minimatica vol.232 mixed by DJ Cole …
Tech-H.,House
86 MB
89x

Dj Cole a.k.a. Hyricz @ Dve.Na.Tri (…
Hardcore
122 MB
324x

Minimatica vol.231 mixed by DJ Cole …
Tech-H.,House
84 MB
88x

Minimatica vol.230 mixed by DJ Cole …
Tech-H.,House
83 MB
70x

Dj Cole a.k.a. Hyricz @ AudioNight (…
Tech-H.,House
214 MB
154x

Minimatica vol.229 mixed by DJ Cole …
Tech-H.,House
85 MB
88x

Minimatica vol.228 mixed by DJ Cole …
Tech-H.,House
82 MB
73x

Minimatica vol.227 mixed by DJ Cole …
Tech-H.,House
83 MB
94x

Minimatica vol.226 mixed by DJ Cole …
Tech-H.,House
83 MB
120x

Minimatica vol.225 mixed by DJ Cole …
Tech-H.,House
82 MB
1x

Minimatica vol.224 mixed by DJ Cole …
Tech-H.,House
85 MB
103x

Minimatica vol.223 mixed by DJ Cole …
Tech-H.,House
85 MB
78x

Minimatica vol.222 mixed by DJ Cole …
Tech-H.,House
83 MB
86x

Minimatica vol.221 mixed by DJ Cole …
Tech-H.,House
83 MB
90x

Minimatica vol.220 mixed by DJ Cole …
Tech-H.,House
85 MB
83x

Minimatica vol.219 mixed by DJ Cole …
Tech-H.,House
85 MB
70x

Minimatica vol.218 mixed by DJ Cole …
Tech-H.,House
85 MB
70x

Minimatica vol.214 mixed by DJ Cole …
Tech-H.,House
85 MB
66x

Minimatica vol.215 mixed by DJ Cole …
Tech-H.,House
83 MB
62x

Minimatica vol.217 mixed by DJ Cole …
Tech-H.,House
86 MB
64x

Minimatica vol.216 mixed by DJ Cole …
Tech-H.,House
82 MB
50x

Minimatica vol.213 mixed by DJ Cole …
Tech-H.,House
85 MB
121x

Minimatica vol.212 mixed by DJ Cole …
Tech-H.,House
84 MB
76x

Minimatica vol.211 mixed by DJ Cole …
Tech-H.,House
84 MB
90x

Minimatica vol.210 mixed by DJ Cole …
Tech-H.,House
85 MB
88x

Minimatica vol.209 mixed by DJ Cole …
Tech-H.,House
85 MB
85x

Minimatica vol.208 mixed by DJ Cole …
Tech-H.,House
85 MB
139x

Minimatica vol.205 mixed by DJ Cole …
Tech-H.,House
86 MB
89x

Minimatica vol.206 mixed by DJ Cole …
Tech-H.,House
85 MB
87x

Minimatica vol.207 mixed by DJ Cole …
Tech-H.,House
85 MB
83x

Minimatica vol.204 mixed by DJ Cole …
Tech-H.,House
85 MB
160x

Minimatica vol.203 mixed by DJ Cole …
Tech-H.,House
83 MB
112x

Minimatica vol.202 mixed by DJ Cole …
Tech-H.,House
85 MB
144x

Minimatica vol.201 mixed by DJ Cole …
Tech-H.,House
84 MB
88x

Minimatica vol.182 mixed by DJ Cole …
Tech-H.,House
82 MB
71x

Minimatica vol.181 mixed by DJ Cole …
Tech-House
85 MB
57x

Minimatica vol.192 mixed by DJ Cole …
Tech-H.,House
84 MB
50x

Minimatica vol.193 mixed by DJ Cole …
Tech-H.,House
83 MB
55x

Minimatica vol.194 mixed by DJ Cole …
Tech-H.,House
83 MB
53x

Minimatica vol.195 mixed by DJ Cole …
Tech-H.,House
85 MB
64x

Minimatica vol.196 mixed by DJ Cole …
Tech-H.,House
85 MB
40x

Minimatica vol.197 mixed by DJ Cole …
Tech-H.,House
85 MB
59x

Minimatica vol.198 mixed by DJ Cole …
Tech-H.,House
84 MB
44x

Minimatica vol.188 mixed by DJ Cole …
Tech-H.,House
80 MB
47x

Minimatica vol.185 mixed by DJ Cole …
Tech-H.,House
84 MB
68x

Minimatica vol.186 mixed by DJ Cole …
Tech-H.,House
85 MB
48x

Minimatica vol.187 mixed by DJ Cole …
Tech-H.,House
84 MB
48x

Minimatica vol.184 mixed by DJ Cole …
Tech-H.,House
85 MB
55x

Minimatica vol.200 mixed by DJ Cole …
Tech-House
84 MB
67x

Minimatica vol.191 mixed by DJ Cole …
Tech-H.,House
82 MB
197x

Minimatica vol.183 mixed by DJ Cole …
Tech-H.,House
84 MB
142x

Minimatica vol.180 mixed by DJ Cole …
Tech-H.,House
81 MB
189x

Minimatica vol.179 mixed by DJ Cole …
Tech-H.,House
83 MB
126x

Minimatica vol.178 mixed by DJ Cole …
Tech-H.,House
84 MB
110x

Minimatica vol.177 mixed by DJ Cole …
Tech-H.,House
84 MB
110x

Minimatica vol.175 mixed by DJ Cole …
Tech-H.,House
84 MB
120x

Minimatica vol.173 mixed by DJ Cole …
Tech-H.,House
82 MB
179x

Minimatica vol.172 mixed by DJ Cole …
Tech-H.,House
81 MB
105x

Minimatica vol.171 mixed by DJ Cole …
Tech-H.,House
83 MB
115x

Minimatica vol.170 mixed by DJ Cole …
Tech-H.,House
83 MB
639x

Minimatica vol.168 mixed by DJ Cole …
Tech-H.,House
81 MB
379x

Minimatica vol.167 mixed by DJ Cole …
Tech-House
83 MB
248x

Minimatica vol.166 mixed by DJ Cole …
Tech-H.,House
85 MB
141x

Minimatica vol.165 mixed by DJ Cole …
Tech-H.,House
84 MB
1340x

Minimatica vol.164 mixed by DJ Cole …
Tech-H.,House
83 MB
841x

Minimatica vol.163 mixed by DJ Cole …
Tech-H.,House
81 MB
153x

Minimatica vol.162 mixed by DJ Cole …
Tech-House
80 MB
140x

Minimatica vol.161 mixed by DJ Cole …
Tech-H.,House
82 MB
149x

Minimatica vol.160 mixed by DJ Cole …
Tech-H.,House
83 MB
128x

DJ Cole - Liveset from Flora Fauna 2…
House,Tech.
176 MB
409x

Minimatica vol.159 mixed by DJ Cole …
Tech-H.,House
83 MB
168x

Minimatica vol.158 mixed by DJ Cole …
Tech-H.,House
86 MB
119x

Minimatica vol.157 mixed by DJ Cole …
Tech-H.,House
82 MB
163x

Minimatica vol.156 mixed by DJ Cole …
Tech-H.,House
163 MB
97x

Minimatica vol.155 mixed by DJ Cole …
Tech-H.,House
165 MB
91x

Minimatica vol.154 mixed by DJ Cole …
Tech-H.,House
165 MB
423x

Minimatica vol.153 mixed by DJ Cole …
Tech-House
165 MB
315x

Minimatica vol.152 mixed by DJ Cole …
Tech-H.,House
165 MB
159x

Minimatica vol.151 mixed by DJ Cole …
Tech-House
165 MB
86x

Minimatica vol.150 mixed by DJ Cole …
Tech-House
165 MB
92x

Minimatica vol.149 mixed by DJ Cole …
Tech-H.,House
164 MB
152x

Minimatica vol.148 mixed by DJ Cole …
Tech-House
165 MB
117x

Minimatica vol.147 mixed by DJ Cole …
Tech-H.,House
165 MB
82x

Minimatica vol.146 mixed by DJ Cole …
Tech-House
165 MB
164x

Minimatica vol.145 mixed by DJ Cole …
Tech-House
165 MB
110x

Minimatica vol.144 mixed by DJ Cole …
Tech-H.,Mini.
165 MB
1606x

Minimatica vol.143 mixed by DJ Cole …
Tech-H.,Mini.
165 MB
91x

Minimatica vol.142 mixed by DJ Cole …
Tech-H.,Mini.
165 MB
123x

Minimatica vol.141 mixed by DJ Cole …
Tech-H.,Mini.
165 MB
498x

Minimatica vol.140 mixed by DJ Cole …
Tech-H.,Mini.
165 MB
126x

Minimatica vol.139 mixed by DJ Cole …
Tech-H.,Mini.
164 MB
141x

Minimatica vol.138 mixed by DJ Cole …
Tech-H.,Mini.
180 MB
202x

Minimatica vol.137 mixed by DJ Cole …
Tech-House
165 MB
127x

Minimatica vol.136 mixed by DJ Cole …
Tech-H.,Mini.
165 MB
742x

Minimatica vol.135 mixed by DJ Cole …
Tech-H.,Mini.
165 MB
111x

Minimatica vol.134 mixed by DJ Cole …
Tech-H.,Mini.
165 MB
122x

Minimatica vol.133 mixed by DJ Cole …
Tech-H.,Mini.
165 MB
109x

Minimatica vol.132 mixed by DJ Cole …
Tech-H.,Mini.
165 MB
110x

Minimatica vol.130 mixed by DJ Cole …
Tech-H.,Mini.
165 MB
988x

Minimatica vol.129 mixed by DJ Cole …
Tech-H.,Mini.
165 MB
92x

Minimatica vol.128 mixed by DJ Cole …
Tech-H.,Mini.
165 MB
186x

Minimatica vol.127 mixed by DJ Cole …
Tech-H.,Mini.
165 MB
118x

Minimatica vol.126 mixed by DJ Cole …
Tech-H.,Mini.
165 MB
82x

Minimatica vol.125 mixed by DJ Cole …
Tech-H.,Mini.
165 MB
104x

Minimatica vol.123 mixed by DJ Cole …
Tech-H.,Mini.
165 MB
151x

Minimatica vol.122 mixed by DJ Cole …
Tech-H.,Mini.
165 MB
141x

Minimatica vol.121 mixed by DJ Cole …
Tech-H.,Mini.
165 MB
152x

Minimatica vol.119 mixed by DJ Cole …
Tech-H.,House
165 MB
121x

Minimatica vol.118 mixed by DJ Cole …
Tech-H.,Mini.
165 MB
119x

Minimatica vol.117 mixed by DJ Cole…
Tech-H.,Mini.
165 MB
122x

Minimatica vol.116 mixed by DJ Cole …
Tech-H.,Mini.
165 MB
120x

Minimatica vol.115 mixed by DJ Cole …
Tech-H.,Mini.
165 MB
198x

Minimatica vol.113 mixed by DJ Cole …
Tech-H.,Mini.
165 MB
148x

Minimatica vol.112 mixed by DJ Cole …
Tech-H.,Mini.
165 MB
117x

Minimatica vol.111 mixed by DJ Cole …
Tech-H.,Mini.
165 MB
85x

Minimatica vol.110 mixed by DJ Cole …
Tech-H.,Mini.
220 MB
122x

Minimatica vol.109 mixed by DJ Cole …
Tech-H.,Mini.
165 MB
95x

Minimatica vol.108 mixed by DJ Cole …
Tech-H.,Mini.
165 MB
103x

Minimatica vol.107 mixed by DJ Cole …
Tech-H.,Mini.
165 MB
3928x

Minimatica vol.106 mixed by DJ Cole …
Tech-H.,Mini.
165 MB
113x

Minimatica vol.105 mixed by DJ Cole …
Tech-H.,Mini.
165 MB
93x

Minimatica vol.104 mixed by DJ Cole …
Tech-H.,Mini.
165 MB
92x

Minimatica vol.103 mixed by DJ Cole …
Tech-H.,Mini.
165 MB
135x

Minimatica vol.102 mixed by DJ Cole …
Tech-H.,Mini.
165 MB
104x

Minimatica vol.101 mixed by DJ Cole …
Tech-H.,Mini.
165 MB
84x

Minimatica vol.100 mixed by DJ Cole …
Tech-H.,House
165 MB
63x

Minimatica vol.99 mixed by DJ Cole (…
Tech-H.,Mini.
165 MB
81x

Minimatica vol.98 mixed by DJ Cole (…
Tech-H.,Mini.
165 MB
98x

Minimatica vol.97 mixed by DJ Cole (…
Tech-H.,House
165 MB
76x

Minimatica vol.96 mixed by DJ Cole (…
Tech-H.,Mini.
165 MB
86x

Minimatica vol.95 mixed by DJ Cole (…
Tech-H.,Mini.
165 MB
97x

Minimatica vol.94 mixed by DJ Cole (…
Minimal,Tech.
165 MB
104x

Minimatica vol.93 mixed by DJ Cole (…
Tech-H.,Mini.
165 MB
107x

Minimatica vol.90 mixed by DJ Cole (…
Tech-H.,Mini.
165 MB
234x

Minimatica vol.88 mixed by DJ Cole (…
Tech-H.,Prog.
165 MB
57x

Minimatica vol.82 mixed by DJ Cole 0…
Tech-H.,Mini.
165 MB
157x

Minimatica vol.81 mixed by DJ Cole (…
Tech-House
165 MB
139x

Minimatica vol.80 mixed by DJ Cole (…
Tech-House
165 MB
155x

Minimatica vol.79 mixed by DJ Cole (…
Tech-H.,Mini.
165 MB
85x

Minimatica vol.77 mixed by DJ Cole (…
Tech-H.,Mini.
165 MB
229x

DJ Cole - Melodica Global Beats FM (…
Minimal,Tech.
82 MB
111x

Minimatica vol.78 mixed by DJ Cole …
Minimal
165 MB
103x

Minimatica vol.76 mixed by DJ Cole (…
Tech-H.,Mini.
165 MB
117x

Minimatica vol.75 mixed by DJ Cole (…
Tech-H.,Mini.
165 MB
114x

Minimatica vol.74 mixed by DJ Cole (…
Tech-House
165 MB
60x

Minimatica vol.73 mixed by DJ Cole (…
Tech-H.,Mini.
165 MB
81x

Minimatica vol.72 mixed by DJ Cole (…
Tech-H.,Mini.
165 MB
51x

Minimatica vol.71 mixed by DJ Cole (…
Tech-H.,Mini.
165 MB
63x

Minimatica vol.70 mixed by DJ Cole (…
Tech-H.,Mini.
165 MB
79x

Minimatica vol.69 mixed by DJ Cole (…
Tech-H.,Mini.
165 MB
67x

Minimatica vol.68 mixed by DJ Cole (…
Tech-H.,Mini.
165 MB
62x

Minimatica vol.67 mixed by DJ Cole (…
Tech-H.,Mini.
165 MB
52x

Minimatica vol.66 mixed by DJ Cole (…
Tech-H.,Mini.
165 MB
72x

Minimatica vol.65 mixed by DJ Cole (…
Tech-H.,Mini.
165 MB
66x

Minimatica vol.64 mixed by DJ Cole (…
Tech-H.,Mini.
165 MB
71x

Minimatica vol.63 mixed by DJ Cole (…
Minimal
165 MB
278x

Minimatica vol.62 mixed by DJ Cole (…
Minimal
165 MB
107x

Minimatica vol.61 mixed by DJ Cole (…
Tech-H.,Mini.
165 MB
80x

Minimatica vol.60 mixed by DJ Cole (…
Minimal,Tech.
165 MB
78x

Minimatica vol.59 mixed by DJ Cole (…
Minimal,Tech.
165 MB
64x

Minimatica vol.58 mixed by DJ Cole (…
Tech-H.,Mini.
165 MB
67x

Minimatica vol.57 mixed by DJ Cole (…
Tech-H.,Mini.
165 MB
65x

Minimatica vol.56 mixed by DJ Cole (…
Tech-H.,Mini.
165 MB
56x

Minimatica vol.54 mixed by DJ Cole (…
Tech-House
165 MB
63x

Minimatica vol.53 mixed by DJ Cole (…
Tech-H.,Mini.
165 MB
69x

Minimatica vol.52 mixed by DJ Cole (…
Tech-H.,Mini.
165 MB
69x

Minimatica vol.51 mixed by DJ Cole (…
Tech-H.,Mini.
165 MB
103x

Minimatica vol.50 mixed by DJ Cole (…
Minimal,Tech.
165 MB
90x

Minimatica vol.49 mixed by DJ Cole (…
Tech-H.,Mini.
165 MB
92x

Minimatica vol.48 mixed by DJ Cole (…
Minimal,Tech.
165 MB
91x

Minimatica vol.46 mixed by DJ Cole (…
Minimal,Tech.
165 MB
81x

Minimatica vol.45 mixed by DJ Cole (…
Tech-H.,Mini.
165 MB
110x

Minimatica vol.44 mixed by DJ Cole (…
Minimal,Tech.
165 MB
664x